I've been an avid fan user of PONDS Products since I was 15 years old until now that I am almost at my 30's. I heard others had different negative reactions as for me it really suits my skin even back when we were in the States since the Ponds Flawless White Skin Care
line is not available there so I would even asked someone from the Philippines to send it to me and make sure that I never run out of stock.
My Flawless White Face Skin Care Regimen
Have you heard or tried the Flawless White BB Cream from PONDS? What do you think? As for me, it was my first time to try it this week.
WHERE I BOUGHT IT AND THE PRICE: When I saw it in Watsons, For only P349 pesos I just decided to give it a try since PONDS has always been my trusted skin care for my face and indeed, they are the Whitening Expert.
WHAT IS BB CREAM?
Blemish Balm Cream or Beauty Balm
is currently among
Asia's hottest beauty products
.
PRODUCT DESCRIPTION:
POND'S Flawless White BB Cream Whitening Expert SPF 30 PA ++ With GenActiv Cover formula - Shade: Light - (25g)
PACKAGING: I think one of the reasons why I like PONDS because of the color of the packaging. my favorite HOT PINK, a little bit of PURPLE and SILVER combination.
AT THE BACK IT SAYS:
Helps provide effortless natural bare-faced look!
Instant natural coverage

Lightens from within*
Warning from the product packaging:
Do not stay long in the sun, even while using a sunscreen product.

In case of irritation, discontinue use and consult a dermatologist.

Store away from direct sunlight and heat.
INGREDIENTS: Water, Cyclopentasiloxane, Ethylhexyl, Methoxycinnamate, Titanium Dioxide, Zinc Oxide, Niacinamide, Glycerine, Dimethicone Crosspolymer, Potassium Chloride, PEG-10, Dimethicone, Dicaprylyl Carbonate, Magnesium Sulfate, Triethoxycaprylysilane, Disteardimonium Hectorite, Stearic Acid, Cholesterol, Bisabolol, Perfume, DMDM, Hydrantoin, Dimethicone, Sucrose Distearate, Allantoin, Tocopheryl Acetate, Disodium EDTA, Butylene Glycol, BHT, Iodopropynyl Butylcarbamate, Zingiber Officinate (Ginger) Root Extract, CI 77491, CI 77492, CI 77499.
SPECIAL INGREDIENTS: GenActiv, Two potent ingredients, Niacinamide and 12HSA, regulate the genes that control melanin production.
DIRECTIONS:
After using your basic skin care products, Pour enough amount of BB cream onto your palm.

Apply PONDS Flawless White BB Cream all over your face and pat lightly to let it absorb into the skin.

Apply small amount of BB cream under eyes and any imperfect areas for a perfect coverage.

Applying thin layer of cream several times will give better results that one time thick application.
BEST FOR SKIN TYPE: Oily skin, dull looking, unbalanced skin, dry skin with fine wrinkle lines, skin with freckles and blemishes, skin with pore problems, tired skin, all skin types.
LIKES:
Reasonable Price

It has SPF 30++

It brightens my skin

Perfect for our hot/humid weather

It Lightens the skin from within

Good for Fair Complexion

No Breakouts or Redness

Not cakey and heavy

It provided me up to 6 hours of coverage with no retouch.
CONCERNS:
•

The shade seems to only come in this one shade, and it's a light shade which is perfect for me (Recommended for skin with (MAC NC 20-25) but not for morena skin
•

It may be too dewy for some people
so I do highly recommend it for someone with dry skin like me. If you do not like your BB cream to finish dewy then it may not be for you.
•

It felt a little sticky, a little bit only, not really a big deal
•

It felt itchy on my face for about 20-30 minutes of putting the BB cream.
WHAT PONDS SAYS? When you have a blemish on your skin, do you hide it or fix it? What if we told you there's no need to make such a choice? The PONDS'S Flawless White BB Cream hides blemishes instantly and repairs damaged skin permanently. And with an SPF 30 PA++ protection, never worry about the sun's harmful effects on your skin again!
WHAT I THINK? I love that is has a sunblock/sunscreen that designed to offer full protection against both UVA and UVB rays. I love how it helps with my dull and tired skin in making it brighter and more radiant.


TIP: It can also be used as a primer and makes eyeshadow last longer.
WILL I BUY THIS AGAIN? Yes, Definitely, I will be adding it to my Face Skin Care Regimen
WILL I RECOMMEND THIS? Yes, but not for dark skin, It will be too light for someone who is beyond NC-25 in MAC shade, as for now sorry to say it's only available in light shade.
RATING: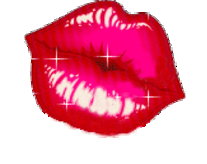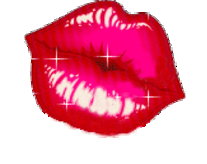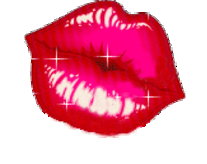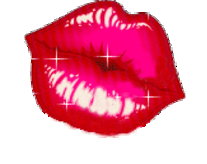 My Bare Face
After washing my face to PONDS Flawless White Deep Whitening Facial Foam, White Beauty Pore Conditioning Toner, Ultra Luminous Serum and Lightening Day Cream.

Thanks to Ponds that for 15 years, my face has been flawlessly white.
Now to apply some PONDS flawless white BB Cream
I love that when I applied it, It felt velvety soft like the Ultra Luminous Serum feeling.
I was surprised after applying PONDS flawless white BB Cream.
My skin looks so radiant and bright.
What do you think of Ponds Flawless White BB Cream?
Tell me what you think? I would love to hear your comments and suggestions.
THANKS,
Much Love, Rochelle
LIKE MY PAGE ON FACEBOOK for more updates and photos.
SUBSCRIBE TO rochellerivera.com by EMAIL