Microtel Mall of Asia Hotel Review
DETAILS:
Hotel Address: Coral Way Ave, corner Seaside Blvd
,
Pasay

, Luzon

1308
,
Philippines
Website:
http://www.microtelphilippines.com/
FACEBOOK:
https://www.facebook.com/MicrotelPhilippines
Hotel Amenities:
Free Breakfast

Restaurant

Conference room

Suites

Room Service

Wi-Fi access- FREE only in the lobby

Swimming pool

Shuttle Bus Service

Car rental
Traveler's Essentials
Safety deposit boxes

Laundry service

Dry cleaning

Wake up call

Free Parking
Number of rooms:
150
Staying at Microtel Inn & Suites by Wyndham Manila/At Mall of Asia ♥
My family and I spent two nights in Microtel Mall of Asia on the 9th of May and checked out 11th of May. We chose to stay here mainly for My

Graduation Day

at SMX Convention Center. It was my Mommy's graduation gift for me.
Thank you so much Mommy!
TOTAL PRICE PAID: P7,850-$190.80 for 2 nights including taxes and all charges.
The room is 25 square meters in size
THE BED
It had two Queen Sized Comfortable Chiropractor-approved mattresses and 6 pillows.
Baby Crib available upon request
Multi-function telephone system with IDD and NDD
Individually-controlled air conditioning unit
BATHROOM
Clean Toilet and Shower with hot and cold water.
Hair Dryer
BATHROOM AMENITIES
Basic with towels, soaps, conditioning shampoo, and dental kits (toothbrush and toothpaste)
THE DRESSER and LCD TV
They provided ice bucket, two drinking glasses and a pitcher.
32 inch colored television and cable channels
Built in desk and furniture
Safety deposit box
Radio Clock
Fully automated fire safety system
FREE WIFI in the lobby and roof deck only.
They did not provide complimentary bottled water.
(exclusively for Suite Room)
COMPLIMENTARY WATER DISPENSER
They provided unlimited water in a dispenser each nearby elevators.
Window Seating for Relaxation
VIEW FROM THE ROOM (Day time)
IN-LOVE ♥
I love the view, I highly recommend to upgrade with Sunset View.
VIEW FROM THE ROOM (Night time)
You can see the fireworks from here but I did not have the chance to take pictures because we were in a hurry to go on our dinner.
THE PENTHOUSE (12th floor)
The perfect place to relax
SWIMMING POOL
outdoor pool that too bad we did not have the time to go swimming,
the view from the top is just so breathtaking.
(My Breakfast plate)
"I love the sticky garlic rice."
FREE BREAKFAST BUFFET
from 6am to 10am at the ground floor by their own Millie's Restaurant.
Limited buffet choices, but all very good. They have cereals, pancakes, muffins, breads and cakes.
Salad, Pasta and Soup
Fruit Juices, Coffee, Tea, Hot Chocolate Milk
I love that they have

Sinigwelas or Spanish Plum (Spondias purpurea L.) is one of the summer fruits here in the Philippines. Its name was derived from the Spanish word "ciruela," because its resemblance to plum.

Avocado, Cantaloupe, Watermelon.

Yellow Watermelon, Apples, Oranges (not on pictured)
Hotel Exterior at Night ♥
The location is the best, I love that we can just walk going to Mall of Asia and very convenient mostly if you have an event nearby because Microtel Manila is across the SMX Convention Center and located beside The Shrine of Jesus Church. This economy class hotel is convenient to a myriad of popular tourist sites in Manila.
Other Nearby Attractions:
SM Mall of Asia- The Philippine's largest and world's third largest mall
Manila Ocean Park- The Philippine's first state-of-the-art Oceanarium
Cultural Center of the Philippines
Intramuros- the historic center and oldest district of Manila
Manila Cathedral- the seat of the Roman Archdiocese of Manila and one of the most important churches in the Philippines.
Rizal Park- an urban park situated in the heart of Manila and was named after the Philippine's National hero, Dr. Jose P. Rizal.
Philippine International Convention Center
LIKES:
The Staffs are friendly and helpful.

Surrounding are very pleasant

Very affordable hotel rates

The Location nearby and walking distance to SMX and Mall of Asia.

Clean Room and Bathroom

Free Wifi in the lobby and roof deck

Great View, if you get lucky you can even see the beautiful fireworks in the relaxation seat in your window.

Parking Lot Availability

The Bed is huge, soft and really comfortable

The bathroom has Bidet, I wish all hotel will consider installing a bidet.

The room maybe small but it was smartly laid out.
My kids had allergies in an unexplained something in the room.

The Air-Conditioned unit is noisy which bother my sleep a little bit.

NO Room Service available

Not a lot of choices in the breakfast buffet
RATING: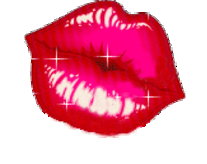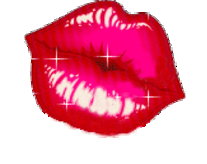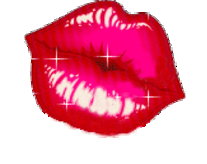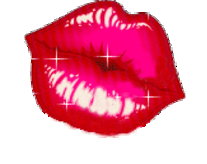 OVERALL EXPERIENCE: I would have given it a FIVE kisses but we had problems with our kid's allergy, I don't know if it's because the room is dusty or something. We addressed our problems with the front desk and my husband complained that he did not have a good night sleep and he only had the chance to catch some sleep when it's about time to check out at 12:00 noon because they already called twice to remind us that it's time to go but we were still not prepared and my husband explained our problems so they were understanding enough to let us check out at 2:00 pm, just some ample time to take a shower and pack our things. I wish they had free internet/WiFi access in the room, my kids were bothering to go down the lobby or the roof deck just to used the WiFi ♥ I also love that the staffs are friendly and helpful and the surroundings are very pleasant.
TIP: Get the Sunset View Room, I am so glad we did! ♥
To get cheaper rates Booked thru Agoda.com because the Published Rates is more expensive ♥
WOULD YOU STAY HERE AGAIN? Yes, I would love to have the chance to stay here again and if I have another event nearby I will definitely want to booked to this hotel again.
WOULD YOU RECOMMEND STAYING HERE? I will definitely recommend Microtel Inn & Suites by Wyndham Manila/ Mall of Asia if you have an event nearby

♥
Tell me what you think? I would love to hear your comments and suggestions.
THANKS,
Much Love, Rochelle
LIKE MY PAGE ON FACEBOOK for more updates and photos.
SUBSCRIBE TO rochellerivera.com by EMAIL