Summer sun and temperatures come at a price and it is your skin that pays that price.
Whether we have fair skin or dark skin, thinking about sun can cause damage and darkening to the skin.
I am obsessed Filipina-Japanese to maintaining my white or light skin that has become so popular in Asia, so I tried using Royale Beauty L-GlutaPOWER soap with the combination of Royale Beauty L-GlutaPOWER Lightening Lotion that

I ordered from

Royale Beauty Products Online
Royale Beauty L-GlutaPOWER with Glutathione & Vitamin E Soap
WHERE I BOUGHT IT: Royal Beauty Distributor
PRICE: P198 (130g)
USAGE DURATION: 2 weeks
PRODUCT DESCRIPTION: Royale L-Gluta Power Glutathione Soap removes dark spots, reduces and get rid of freckles, age spots, pimple marks. It also whitens, revives and nourishes to make your skin look supple, radiant and flawless.
I love that you can see the manufacturing, batch and expiration date.
INGREDIENTS: Coconut Oil, Palm Oil, Stearic Acid, Glycerin, Cocodiethanolamide, Water, Sodium Hydroxide, Sodium Lactate, Glutathione, Tocopheryl Acetate, Sodium Ascorbyl Phosphate, Papaya Extract, Titanium Dioxide, Perfume.
It has unique easy to open packaging that comes in a thick plastic box container that even if you drop the box in a pail of water it will not damage the soap. Good packaging adds to the beauty of the product.
After opening the plastic box the white soap is covered with plastic with Royale Beauty logo and it also has a pull to open tab for easy opening.
It has a generous rectangle white bar of soap
Soap are use on a daily basis and this is after exclusively using it for two weeks. Soap bar only lasted me for about two and half weeks.
LIKES:
♥ Helps remove dead skin cells
CONCERNS:
WHAT I THINK? Overall Royale Beauty L-Gluta Power soap is very effective,

I used this soap daily for two weeks. I noticed changes on my skin complexion that can be proven to be effective

but I experienced red rash irritations and itchiness for the first few days because I was leaving it for about three minutes on my skin which I think was the cause of the irritations or because

whenever my skin has been exposed to sunlight it is causing me to have itchy red rash and I think it is sun allergy but whatever it was, it did bother me.
I still continue using it because I like the amazing exfoliation- it removes all of the dead skin.
TIPS:
♦ Do not leave the soap for more than two minutes to prevent further drying or skin irritations.
♦ Follow up with your choice of sunblock to prevent further darkening.
♦ Can be used on both face and body but I highly recommend to test this product on area of your body first before applying on face.
♦ Use it with Royale Beauty L-GlutaPOWER Lightening Lotion
WILL I BUY THIS AGAIN? No, because it's too expensive and cause skin irritations.
WILL I RECOMMEND THIS? Yes, it is a very effective skin whitening. Just be cautious if you have sensitive skin like me.
RATING: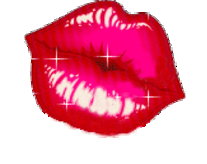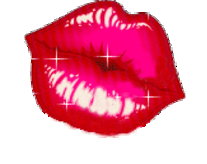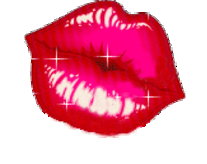 Tell me what you think? I would love to hear your comments and suggestions.
THANKS,
Much Love, Rochelle
LIKE MY PAGE ON FACEBOOK for more updates and photos.
SUBSCRIBE TO rochellerivera.com by EMAIL