Sofitel Philippine Plaza Manila Hotel Review
DETAILS:
Hotel Address: CCP Complex, Roxas Boulevard, Manila Luzon 1300, Philippines
Bar/Lounge

Fitness Center

Restaurant

Shuttle Bus Service

Swimming Pool

Business Center

Kids Activities

Room Service

Suites

Wheelchair Access
Number of Rooms: 609
Description by the Hotel:
Sofitel Philippine Plaza Manila Hotel is a unique 5 star luxury hotel in Manila with a resort setting close to Mall of Asia, Manila Ocean Park, Intramuros, US Embassy, PICC and major tourist spots in the Philippines. Sofitel 5-star accommodation boasting of balconies and spectacular views of world famous Manila Bay Sunsets.
Why Sofitel for our Anniversary Celebration?
Although we only stayed for one night, checked in on June 20th and checked out at noon the next day, our 9th Wedding Anniversary celebration was indeed made more special by Sofitel Manila.
It was like fate was on our side when I won the hotel's giveaway promo in their Facebook page. I was wishful and excited at the same time so I joined by sharing their post on my timeline. Honestly, I just tried my luck, I had no idea how likely will I be picked knowing how big the social media world is. The instruction was to tag someone you like to be with during your staycation. Of course I tagged my husband. I thought it will be the perfect treat for our anniversary. Perfect timing, right?
Unfortunately, I did not win the contest. I knew I wasn't going to be disappointed for a long time. Besides, my husband is the type who will give everything I want or go to places with me. Yes, I am such a lucky spoiled wife. No free staycation for now, but we received a complimentary stay from Accor Advantage Plus. The amazing benefits include 50% discounts from participating hotels and restaurants, complimentary one-night accommodation, and many more. We booked our overnight staycation in time for our anniversary.
When we arrived at the hotel, we were greeted with friendly staffs and wished us a great time during our stay.
Our Complimentary Stay included a Luxury Room which turned out to be a little disappointing. I'm just glad it was something that can easily be addressed. We were asked to stay in a room with two single beds while they were arranging a Deluxe King Room for us. Somehow, it just didn't exceed my expectations. The 5-start hotel should deliver 5-star services as well. I have been to other hotels, and I always look forward getting the best service and treatment. Well, that was just my first impression.
Overall, everything went well. Check out my review and you'll see how the poor first impression didn't last for long. Our 9th Wedding Anniversary at Sofitel Manila was to be cherished.
THE LOBBY
I find it very impressive, so elegant and beautiful. As soon as you step in, you would know your stay is going to be great!
I love that the pretty and friendly staff are wearing beautiful Filipiniana as their uniform.
THE BED
Room Size: 42 square meters
Bed Size(s): 2 Single Bed(s) (90-130 cm wide)
If you are staying here and you are not couple, this may be the best room for you. However, if you have kids or you are in a honeymoon or celebrating your anniversary, make sure that you request for the king-size bed instead of 2 single beds to accommodate the entire family and make your stay more intimate.
BATHROOM ♥
The bathroom was clean, well-organized and has all the amenities you need.
2 bath towels, 2 hand towels and 2 face towels ♥ Towel mat ♥
I wish there's a bidet in the toilet so that washing will be more convenient and comfortable - no need to go to the shower room after a successful ritual on the throne.
TIP: Bring TABO. (Water Dipper) Lol!
I loved the clean shower room with hot and cold water, but a soak in a bath tub could have made the experience even more relaxing.
Two Complimentary Viva Mineral Bottled Water ♥
BATHROOM AMENITIES
Some more bathroom pleasures include L'OCCITANE Soaps and Lotion, which I really like. ♥
There was also a set of toothbrushes and toothpaste in a sachet, shower caps, sewing kit, buds, and cotton pads in a box. They were beautifully arranged on the tray to make a statement. ♥
You can always call room service if you need more supplies ♥
L'OCCITANE Extra Gentle Soap on a very nice shell soap dish. ♥
I love the brand L'OCCITANE so much I was very giddy to find L'OCCITANE Shower Gel, Conditioner and Shampoo in the shower room. It has an irresistible fresh clean, citrus scent that will make taking a shower a genuine moment of pleasure.
Hair Dryer was also included ♥
They also provided two bathrobes ♥
Two Pair of Complimentary Room Slippers ♥
THE TV
The room is equipped with a wide LCD TV and a DVD Player ♥
The Mini Bar/ Refreshment Center ♥
It includes Complimentary Coffee and Tea ♥
Cute Miniature Bottles of Spirits are available in the room's mini bar, which you can purchase in the amount ranging Php 325-Php 525 ♥
REFRIGERATOR
Drinks/Refreshments in the Refrigerator are also available for purchased ♥
The Refreshment Centers MENU with PRICE LISTS ♥
SWIMMING POOL
While waiting for our room to be arranged with king-size bed, we decided to go swimming. We were greeted by the friendly staff who provided us with complimentary pool towel. ♥
We didn't stay too long in the pool area because it was so cold and windy. Some parts are still under construction, but we can already anticipate the whole concept, which is really gorgeous and soothing. We had to call the attention of someone from maintenance because of the dried leaves scattered in the areas that are obviously not being used yet, and I'm happy with the quick response from the hotel personnel. ♥
Finally when our room was ready, we were transferred from 3rd floor to 6th floor. ♥
*You need your room key to access the elevator going to the rooms.*
THE ELEVATOR ♥
The elevator's wooden design was very nice. I wished our room was near it. It's was a little inconvenient to walk all the way to the end of the alley. ♥
Room Size: 42 square meters
Bed Size: 1 Extra-Large Double Bed (181-210 cm wide)
Well, I was very happy upon entering the room and seeing our king-size bed. It was worth the move after all. It has the same amenities as the previous room.
Room Facilities: Balcony, View, Telephone, Radio, Satellite Channels, Cable Channels, Safety Deposit Box, Air Conditioning, Iron, Ironing Facilities, Carpeted Floor, Interconnecting Room(s) available, Shower, Hairdryer, Bathrobe, Free Toiletries, Toilet, Bathroom, Slippers, Minibar, Refrigerator.
The lighting was calming, and the ambiance in the room was very close to home. I like the table and chairs in the corner.
Compared to the other room, the brand of toiletries here different. Not that I'm being biased, but I think they have to be all the same. Don't you think so?
I love how the shower is spacious and clean ♥
I forgot to take the picture of the work area, it has an office table and chair. The drawer contained a Holy Bible, travel agenda and internet cable wire (Wi-Fi usage with applicable fees).
THE VIEW FROM OUR BALCONY ♥
The bay view is definitely better that this parking lot view. We regret we didn't remember to request for it beforehand.
THE BALCONY
THE PARKING LOT VIEW.
THE SURPRISE
Here comes the unexpected part. The Room Service surprised us with a complimentary anniversary cake, which surely brighten up our staycation and celebration.
♥ Thank you so much Sofitel Manila ♥
KIDS ACTIVITIES
There are a lot of activities that you can do during your stay at the Sofitel – a playground for the kids, a fitness center, and spa and wellness center for the adults. We were unable to see these facilities, but I hope we can on our next stay. ♥
OTHER ACTIVITIES: Tennis Court, (Under Construction), Outdoor Pool, Sauna, Massage, Billiards, Library, BBQ Facilities, and Mini Golf.
Unfortunately, our stay did not come with complimentary buffet breakfast at the Spiral. I was still feeling full from the dinner buffet we had last night, so I guess it was alright.

LOCATION: Located in Pasay City, Sofitel Philippine Plaza Manila is situated beside the Cultural Centre of the Philippines Complex. It is less than 2 km away from the Mall of Asia.
LIKES:
 The staff were very friendly, helpful and accommodating
 Fast, Quick and Efficient Room Service available 24 hours
 Comfortable Beds
 Room was clean and well-organized
 The Surprise Complimentary Anniversary Cake made me feel special
 They quickly resolved our problem with the bed size
 FREE Fast Wi-fi in the Lobby, Outdoor Pool and Spiral
 Safety and Security
 Spacious Room
 Good Brands of Complimentary Bathroom Products
 Location is near the Airport, Philippine International Convention Center, Star City and Mall of Asia
CONCERNS:
 5-star luxury hotel with an average room for what it costs
 Expensive wi-fi in the room
 No Bidet in the toilet
 Leaking Aircon Unit
 Outside Pool is still Under Construction, I would love to see when it's ready and well-renovated.
 I can hear the loud wind noise from outside the balcony door. I wish the windows are noise-proof
 Outside Food are not allowed in the room
 No bathtub
 Swimming Pool not well-maintained
 The Pool was Freezing Cold, I wish they can do something to make it warm.
 Room is Plain, Simple and Old- Fashioned
 No Welcome Fresh Fruits
 Not really a BIG Difference with the Standard Room and Luxury Room, only the bathroom brand products and the size of the television and availability of the DVD player.
RATING: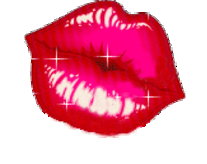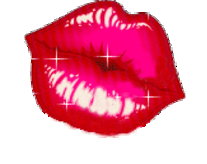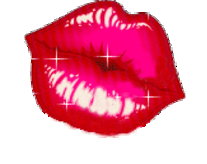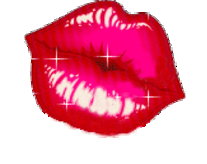 OVERALL EXPERIENCE:

If I was to give rating just for the friendly, helpful and accommodating staff it will 5 kisses and I really love how it is very clean and well organized although the room is a bit plain, simple and old-fashioned for my taste and again it will be really nice to have a room with welcome fresh fruits but they make it up with the anniversary cake they sent us really made our anniversary special and at somehow made me feel bad for complaining at first with the bed and how I questioned if the hotel was really a 5 star, luxury hotel and you do not get what you paid for really, but then again to summarize everything with our staycation it was truly a wonderful anniversary celebration and I am glad that we stayed at Sofitel Philippine Plaza Manila again for the second time to celebrate our anniversary. The bed was very comfortable and we had a really relaxing stay. Now my turned to say Merci! ♥
TIP:
Request for a Room facing the bay or pool that I wish we did.
Do not expect too much so you won't get disappointed.
WOULD YOU STAY HERE AGAIN? Yes, I would love to have the chance to stay here again but I wish it will be a room with a bathtub and toilet will have bidet. I hope they are done with the construction by that time, and that the pool water is warm.
WOULD YOU RECOMMEND STAYING HERE? Yes ♥


Tell me what you think? I would love to hear your comments and suggestions.
THANKS,
Much Love, Rochelle
LIKE MY PAGE ON FACEBOOK for more updates and photos.
SUBSCRIBE TO rochellerivera.com by EMAIL