STRETCH MARKS!
They're one of the dreaded side effects of pregnancy, but stretch marks can be avoided.
Pregnant with Elijah, My Youngest Son
♥
How I wish I discovered these cream when I was pregnant with my 3 boys, It would have definitely help me prevent stretch marks and helps ease skin itchiness from stretching and dryness but now I have them and looking for ways to eliminate.
THE SOONER YOU TREAT STRETCH MARKS, THE BETTER THE RESULT.
There's no proof these creams can actually prevent stretch marks, but there's some evidence that frequent use from early on can help reduce the effects by keeping the skin supple, and the action of rubbing in the cream can encourage better circulation.
As you put on weight, the abdomen (stomach) is gradually stretched further and further, usually causing stretch marks to appear. If you're really unlucky like me, stretch marks can appear on the thighs, buttocks and on the breasts as they get bigger and heavier.
The marks start off as thin, parallel red lines in the dermis (the middle layer of skin). They happen when the skin is stretched over a short period of time, and as time goes on, the skin becomes thin and silvery and may appear scar-like.

Whether your stretch marks are a result of pregnancy, weight gain or body building, you want a cream that helps diminish the appearance of stretch marks.

The marks can fade and become less noticeable, with the help of a product I discovered from
Céleteque Dermoscience from the makers of
Unilab Trusted Quality Healthcare
.
It can help you in wearing that cute midriff, two piece or sleeveless shirt but never had the confidence to show off your skin because of stretch marks, This may just help you ready in time for SUMMER.

♥
PRODUCT DESCRIPTION:
Céleteque DermoScience MATERNITY Anti-Stretch Mark Cream

♥
WHERE TO BUY: Watsons, SM Department Stores and Robinson's Department Store and
ONLINE
PRICE: Php 445 for 100 ml
When choosing a stretch mark removal cream, you want one that is formulated with powerful ingredients, and contains an abundant blend of antioxidants and moisturizers to help minimize and fade those stretch marks for good.
DIRECTIONS: Apply

Céleteque DermoScience MATERNITY Anti-Stretch Mark Cream twice daily on stretch-mark prone areas, in the morning and night. Can be used on sensitive areas like abdomen, thighs and breasts. For best results, start application as early as the onset of pregnancy. Can also be used to minimize the appearance of existing stretch marks.
LIKES:
♥

No rashes or skin irritations occur
♥

Diminishing the stretch marks
♥

Improved skin appearance
♥

A more youthful appearance
♥

A renewed luster to your skin
♥

Contains ingredients that helps moisturize and protects skin from stretch marks and dryness.
DISLIKES:
TIPS: Massaging your skin everyday with Céleteque DermoScience MATERNITY Anti-Stretch Mark Cream can help to improve circulation, which encourages new tissue to grow.
Eat a balanced diet rich in vitamins, especially vitamin E, vitamin C, zinc and silica that help to keep skin the healthy.
Drinking lots of water will help with many aspects of pregnancy, including keeping your skin hydrated.
WILL I BUY THIS AGAIN? Yes
WILL I RECOMMEND THIS? Yes
BEST RECOMMENDED FOR: Both for men and women
EFFECTIVENESS: 4.8/5 -
Is it effective? That's a key question! Of course, you want your stretch mark removal cream to help diminish your stretch marks and heal your skin.
INGREDIENTS QUALITY: 5/5
♥ It contains moisturizers and it has ingredients that restore the skin layers to their original elasticity.
QUALITY: 5/5
Will it work fast?
You have to remember that stretch marks are a result of damage to the different layers of the skin, so expecting a very fast result is unreasonable. That said, by starting with a stretch mark removal cream that works you can expect to see results within a few weeks, and the longer you use it the better the results will be.
LONG TERM RESULTS: 5/5
I saw initial improvements and the stretch marks begin to diminish, Continue to apply the cream long after you begin to see the stretch marks diminish.
OVERALL RATING: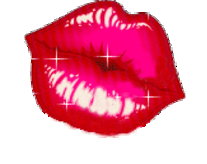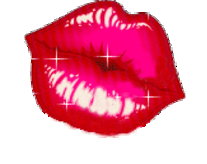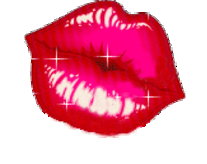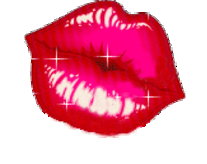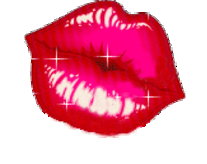 FOR MORE INFO:
LIKE ON FACEBOOK:
https://www.facebook.com/Celeteque
FOLLOW ON TWITTER:


@CeletequeDermo
Tell me what you think? I would love to hear your comments and suggestions.
THANKS,
Much Love, Rochelle
LIKE MY PAGE ON FACEBOOK for more updates and photos.
SUBSCRIBE TO rochellerivera.com by EMAIL