It was the holiday season! You attended parties and gatherings to share a few festive moments with family, friends and colleagues and lots and lots of food. But when the holiday season was finally over, the bathroom scale revealed that you've gained some weight again.
Just in time that last December I was sent Slim N' Light Dietary Supplement to try and review.

♥
USAGE DURATION: 10 days
IDEAL FOR: Appetite Suppressant, Fat Burner, Skin Whitener.
PRODUCT DESCRIPTION: S n L
SLIM N' LIGHT Dietary Supplement 30 capsules 1000 mg.
HOODIA GORDONII + GREEN TEA EXTRACT + L-CARNITINE EGCG + GLUTATHIONE ACTIVATOR with NAC.
SnL is THE FIRST HOODIA Product in the Philippines! Each SnL capsule contains hoodia gordonii extract (500mg) equivalent to 20 kilos of the unprocessed plant. Included in the SnL blend is L-Carnitine (100mg), green tea extract (100mg) and GlutaNAC (300mg).
NO APPROVED THERAPEUTIC CLAIMS
Make sure that when purchasing that it is sealed.
DO NOT USE IF SEAL IS BROKEN.
DIRECTION: Take 1 capsule in the morning before breakfast with a full glass of water.
WARNINGS AND PRECAUTIONS:
As with any dietary supplement if you are taking any type of medication, have any type of health problem, or are pregnant or lactating, you should consult your physician prior to use. This product is not intended to diagnose, treat, cure or prevent any disease.
I was afraid to take it at first because it was in color red and it looked too huge of a capsule to swallow. It is very recommendable to take it with plenty of water to help wash it down.
I was convinced to try it because it was from a brand that I trust. SNL was awarded for BEST Natural Dietary Supplement (National Awards) by Star Brand Philippines for Business Excellence Awards.
VERDICT: I am very skeptical when it comes to claims that a supplement will help you lose weight but t
his one actually works and I did not experience any palpitations, headache or allergic reactions to it. None of that weird side effects that usually comes with taking this kind of supplement.
♥ I saw a significant whiter skin and it gives out a healthy glow.
♥ I did not see any changes on my appetite but what I did notice is that I get easily full with just a little amount of food and I became thirstier causing me to drink a lot more liquids.
I haven't check my weight yet but I have a goal of losing 15 lbs off my weight of 130 lbs.I have only been consuming 10 capsules and I still have 20 more capsules left in the box so I will follow up on the results after finishing the box but so far, I am loving the results!
WILL I BUY THIS AGAIN? If the results showed that I lost weight taking it then, yes. But otherwise I will not waste my money on this product.


WILL I RECOMMEND THIS?
Personally, yes if the results after finishing the whole box is great but you should always check with your doctor before adding any supplements to your diet.

RATING: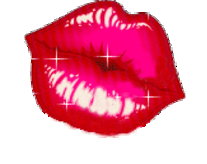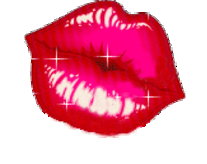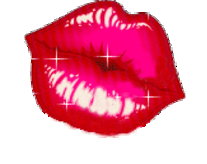 Turn off hunger and turn on weight loss!
FOR MORE INFORMATION AND TO ORDER VISIT:
LIKE ON FACEBOOK:
CONTACT:
09178005836
You may also Visit the New Satellite office at Greenrich Mansion Building Pearl Drive Pasig City.
Available at ALL leading drugstores
Mercury Drugstores, Watsons, South Star Drugstore, Generika Drugstore, Rose Pharmacy, Liole, The Medical City and Asian Massage.
ALSO AVAILABLE INTERNATIONAL:
PRICE: Php 75.00 per capsule
Php 2250 for 1000 mg 30 capsules
COPYRIGHT: All images displayed on this photo are taken by ME, Copyright Protected, Any unauthorized reproduction of images displayed on this site in any form is strictly forbidden. Please ask permission and contact me first if you wish to use it on your site or anything you need it, making sure that credit/link to my site. (www.rochellerivera.com).
You maybe subject of copyright protection Under the act.
DISCLAIMER:
All products that are mentioned and reviewed here on my blog are of my own personal opinions. As with all products, any products mentioned here should be used at your own discretion and with caution.
If I receive a product complimentary of the company, it will be stated so in the post, otherwise, all products are purchased myself for my own personal use and I am just here to show you how I use the products and share my opinions about the products. :)
All item that I have reviewed on my blog are my 100% honest opinion and will describe the item as detailed as possible♥
Tell me what you think? I would love to hear your comments and suggestions.
THANKS,
Much Love, Rochelle
LIKE MY PAGE ON FACEBOOK for more updates and photos.
SUBSCRIBE TO rochellerivera.com by EMAIL