THE WINNER IS:
Raffle Pick by Rafflecopter
Lhyzie Bongon
Congratulations!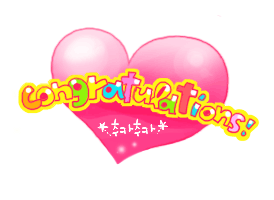 Please email me your complete mailing address
within 48 hours to send your prizes.
Thank you everyone for joining!
Always remember that I have a plenty of giveaway(s) so if you did not get lucky this time you can still join my other giveaways. Just click

Current Giveaway

on the category on the sidebar of this page.
Please do keep supporting my blog. ♥ Love
GLY DERM STRETCH MARK CREAM GIVEAWAY ♥
There are many parts of being pregnant and having a baby that you may remember fondly. Chances are, stretch marks aren't one of them.
But did you know there are things you can do to prevent, or at least minimize, them?
Stretch marks causes as pregnancy stretches your belly's skin. But there's more to stretch marks than that.
Genetic factors may also play a role.
Weight gain/body building,
Cushing's disease (body produces excess cortisol)
Marfan's syndrome (faulty gene that affects connective tissue, including skin. Weakens body tissues and affects ability to stretch and
Overuse of cortisone skin creams.
Basically, if your mother had them, you're probably going to have them.
S
tretch marks don't look the same on everyone. The appearance of stretch marks depends on the color of your skin; they can start out pink, reddish brown, brown, or dark brown, and fade over time to a more silvery color.
When stretch marks show up, it's best to treat them as early as possible.
DO YOU KNOW THAT STRETCH MARKS CAN BE TREATED?
How to ensure that I can get the best results?
Gly Derm Stretch Mark Cream should be applied 2 times a day, morning and evening, for at least 2 months. It is best applied on moist skin after bathing. The results are different for each person, depending on the number of stretch marks and lifestyle. For example, habits like smoking and drinking alcoholic beverages can affect the health of your skin, and thus reduce the effectiveness of treatment. Gly Derm should be regularly used to maximize results. Initial results may be seen as early as after 3 weeks of usage. However, continued usage is required for a more complete, long term effect.
Gly Derm Stretch Mark Cream
is now available in leading drug stores nationwide.
PRICE:
125 ml Php 750
60 ml is Php 440.00
Visit
http://glydermasia.com/
Now here is your chance to try
Gly Derm Stretch Mark Cream
.
♥

Giveaway Starts October 23, 2013 12 AM and Ends November 23, 2013 12 AM.
♥
Giveaway is open for Philippine Residents Only.
♥

One winner will WIN a 125 ml Gly Derm Stretch Mark Cream worth P750.
♥

Winner will be picked via Rafflecopter
♥

The Winner will be notified via email you provided on entering and on this blog post. Must respond within 48 hours of a new winner will be picked.
♥
All you need to do is follow the instructions on the Rafflecopter below, Please make sure that you do or put the entry properly because I will be checking or else your entry will be invalid and new winner will be picked.
a Rafflecopter giveaway
Thank you for joining!
Good Luck!
God Bless

♥
Stay Beautiful

♥
Tell me what you think? I would love to hear your comments and suggestions.
THANKS,
Much Love, Rochelle
LIKE MY PAGE ON FACEBOOK for more updates and photos.
SUBSCRIBE TO rochellerivera.com by EMAIL