I love body scrubs and usually I love taking a long bath and immersed myself and massaging all over my body with a good scrub atleast once a week, if only I can do it daily I would but of course it is not good for the skin.
Excessive scrubbing and rubbing as well as exfoliating can damage the skin, so you should not do it daily.
Exfoliating weekly will keep a dull complexion at bay. Nothing is better than bright, glowing and dewy skin.
How often should one use scrubs? Maybe once in 7 days to 14 days. Every three to four days is not advisable. - from my dermatologist.
WHERE I BOUGHT IT AND THE PRICE: snoe beauty stall in Robinson's Galleria for only P179.00
PRODUCT DESCRIPTION: snoe Magic Apple Whitening s-rub 100g.
CAUTION: for external use only. Avoid contact with eyes. Keep out of reach of children. Discontinue use if signs of irritation occurs. Store at room temperature.
INGREDIENTS: De-ionized water, Dimethicone (Cetearly Dimethicone), Cethyl alcohol, Prophyl alcohol, PPG, Crosspolymer, Titanium dioxide, Glycerin, Vit.C and E, Bengkoang extract, Vit. B3, Olive Oil, Phenoxyethanol, Bearberry extract, Fragrance.
It's really a compact tub, although many are complaining that it should be a sealed container due to unhygienic purposes.
DIRECTIONS:
Apply particular attention to dry and flaky areas
Then leave on for 5 minutes
rub till product is sloughed off from the skin.
Product will go from white to gray and even brown, depending on how much dead skin is removed.
The best part is that there is no need to rinse.
Use on face and dark areas of your body.
For maximum results, use twice a week
LIKES:
affordable price

not tested on animals

does not contain animal ingredients

Paraben free

they say it smells like delicious fresh apples

no redness or irritations

Snow White inspired packaging

("I always want to be white as snow".)

Cooling, refreshing and minty feeling

no more dead skin cells

whitens the skin with regular use.
DISLIKES:
It bothers me that it felt stingy on the face due to the cooling and minty effect.
WHAT SNOE BEAUTY SAYS? Our Special Apple Whitening S-Rub works like magic!
Skin becomes silky and lighter instantly!
WHAT I THINK? It does works like magic! I love how it has an instant whitening effect and perfect if the weather is humid because of the minty feeling that is refreshing to the skin however it doesn't feel comfortable to the face. It's a great thing that is smells amazing, I really wish I can smell it (Please bring back my sense of smell). I find the s-rub or scrub leaves my skin feeling super fresh and ready to go for the week. I like that it leaves my skin silkier and smoother as well.
TIP: Alternate with Snoe White Beauty Bars.

Use SPF or Sunblock with a minimum of SPF 30 daily.
WILL I BUY THIS AGAIN? Yes
WILL I RECOMMEND THIS? Yes, but do test on your skin first as it can irritate your skin especially if you have sensitive skin but I don't think it's harsh on the skin but we all have different skin types and what may work for me, may not work for you.
RATING: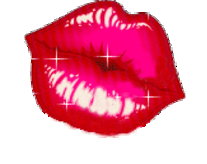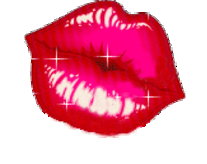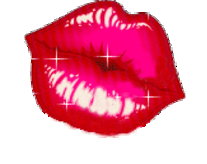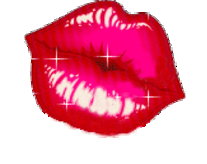 Have you tried Snoe Magic Apple Whitening S-rub?
What do you think?
What Snoe Beauty Products are your favorite?
***This is not a sponsored post***
COPYRIGHT: All images displayed on this photo are taken by ME, Copyright Protected, Any unauthorized reproduction of images displayed on this site in any form is strictly forbidden. Please ask permission and contact me first if you wish to use it on your site or anything you need it, making sure that credit/link to my site. (www.rochellerivera.com).
You maybe subject of copyright protection Under the act.
DISCLAIMER:
All products that are mentioned and reviewed here on my blog are of my own personal opinions. As with all products, any products mentioned here should be used at your own discretion and with caution.
If I receive a product complimentary of the company, it will be stated so in the post, otherwise, all products are purchased myself for my own personal use and I am just here to show you how I use the products and share my opinions about the products. :)
All item that I have reviewed on my blog are my 100% honest opinion and will describe the item as detailed as possible♥
Tell me what you think? I would love to hear your comments and suggestions.
THANKS,
Much Love, Rochelle
LIKE MY PAGE ON FACEBOOK for more updates and photos.
SUBSCRIBE TO rochellerivera.com by EMAIL