Sponsored Giveaways
CLOSED: Yazdhen's Fashion Accessories x Rochelle Rivera Birthday Giveaway #1 ♥
September 10, 2013
THE WINNER IS:
Raffle Pick by Rafflecopter
Arra Odeza
Congratulations!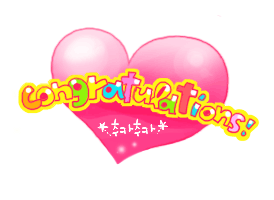 Please email me your mailing address
within 48 hours so I can send your prizes ASAP.
Thank you everyone for joining!
Always remember that I have a monthly giveaway so if you did not get lucky this month, we still have 12 months in a year and I will try my best to make it better each month. Please do keep supporting my blog. ♥ Love ♥

Hello September!

♥

It's my Birthday Month.
I had a really tough month with everything that has happened. I will blog more about it on my next post but here's a Birthday Giveaway for all my wonderful readers for all the support.
Thank you Yazdhen's Fashion Accessories for sponsoring a giveaway prizes since we are both celebrating our birthday this month consider it as a birthday treat from us.

♥
Yazdhen Fashion Accessories is an online shop of a young entrepreneur and be famous for being a maker of trendy and fashionable accessories at a very affordable price.
THE PRIZES ♥
Thank you for Joining and Good Luck!
God Bless.
Tell me what you think? I would love to hear your comments and suggestions.
THANKS,
Much Love, Rochelle
LIKE MY PAGE ON FACEBOOK for more updates and photos.
SUBSCRIBE TO rochellerivera.com by EMAIL