A lot of people were going gaga over the infamous 'Cronuts' today, Originated from New York, with the brains behind the World Famous Pastry known as Cronut at
Dominique Ansel Bakery that is on top of my list when I go back to New York.
I went with 5 other bloggers and we decided to give it a try since they heard so many good reviews that cronuts at
WILDFLOUR CAFE + BAKERY is the best!
Luckily we did not have to wait in line just to get a table or to order, we just have to wait a few minutes for cronuts to be available.
The Cronuts are not included in the menu. We arrived at 3:25 P.M. in the afternoon but they said that their cronuts will be available by 3:30-4:00 P.M. Yes they have the specific time when the cronuts is available!
WARNING from WILDFLOUR CAFE + BAKERY Cronut Customer:
Do not tell me you have not been warned! Lol!
Because making Croissant-Doughnuts is Hard to Do (and is Waiting in Line).
Wildflour's croissant-doughnuts don't pop out of an Easy-Bake over. They undergo a quite complicated process: first they pray the pastry gods will be kind, then they work on a special butter-to-dough ratio, proof, fry up a storm, and add all the bells and whistles (sugar, cream, glaze, more love).
It takes a while to make these babies worth a couple minutes of pleasure (whether it's worth the hype is entirely up to your sweet tooth/sourgraping/etc.)
Just so you aren't left empty-handed,
SOME GUIDELINES:
*Due to long lines for croissant-doughnuts, they have to ration the pastries based on the length of the line.
*They have allocated number of croissant-doughnuts for phone orders.
-Pre-orders should be done at least a day before calling the Wildflour branch nearest you.
-If croissant-doughnuts are still available, a representative will assign a window of time for when the croissant-doughnuts will be available.
-For unpaid pre-orders, a 30-minute time allotment will be given for pick-up. Beyond that, the pre-ordered croissant-doughnuts may be sold to other customers.
-Customers who opt not to pay for their pre-orders will be allotted a maximum of six croissant-doughnuts. For greater quantities, full payment is required.
-Paid orders not picked up on the same day, will not be refunded unless they are advised before pick-up time.
Cronuts-Croissant Donuts
They said usually they only limit maximum of 2 cronuts per table regardless of how many you are in the table but we insist to order 5 flavors so we can do a review for our blog, luckily the manager was kind enough to give in to our request .
We ordered 5 different flavors of cronuts and share each piece so we can all give each flavors a try!
Cronuts Flavor in Hazelnut
PRICE: Php 150
My favorite, it tastes like a ferrero rocher chocolate.
♥
♥
♥
♥
♥
Cronuts Flavor in Dulce de Leche
PRICE: Php 150
I also like Dulce de Leche with the caramel, milk and candy taste.
♥
♥
♥
♥
♥
Cronuts Flavor in Tiramisu
PRICE: Php 150
It is very light with cocoa powder and mocha taste! It does have a slight coffee flavor but it is wonderful!
♥
♥
♥
♥
♥
Cronuts Flavor in Chocolate
PRICE: Php 120
I also enjoyed the Chocolate because they used the dark variety which I like for my taste buds.
♥
♥
♥
♥
Cronuts Flavor in Mixed Berries
PRICE: Php 120
I love berries but I just did not like these that much! It was very sweet. The sweetness of jam and filling on the top and the sugar all over, all together empowered its surprising texture.
♥
♥
♥
Cronuts Verdict:
I do have a sweet tooth but Cronuts were too sweet for me, but definitely it was decadent, rich yet slightly delicate, delicious, flavorful, crispy and fresh.
I think it is at their best when it is fresh!
You get the characteristics of a fried donut with the flakey layers of a croissant plus the varietal creme filling and glaze on top.
I also cannot help but imagine taking a bite out of the mythical bread.
Complimentary Baguette with butter and rock salt on the side

♥
They actually have so many other great menu items.
The bakery inside is beautiful although there is not much room and it was too crowded.
I will definitely want to come back if someone will treat me, I think their pastries are overpriced and I would not spend that much money again for a pop of cronut that will just add to my weight, because did you know that Cronut reportedly contains 1,000 calories per pop. I definitely need to get back on track with my diet for now but I do recommend for people to give it a try once in a while for your cheat day and you be the judge. It was sinful but definitely worth trying if you are a fan of donuts, pastries and croissants! Also willing to shell out that much money, but for me not worth the price. It is something just good to know or that I have tasted it kind of thing.
Was it the best? Honestly I do not know since this was my first time to try cronuts and I will definitely give others a try to compare.
RATING: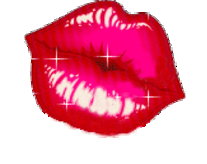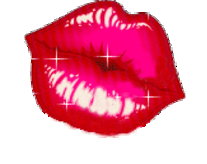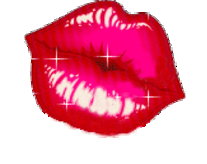 Few information on their cronuts from the friendly manager: They produce 600 cronuts a day, and being sold out in one day. Making reservations in advance atleast 1 day before is recommended!
CRONUTS FLAVORS: Hazelnut, Dulce De Leche, Tiramisu, Chocolate, Vanilla, Mixed Berries, Strawberry and Plain.
WILDFLOUR CAFE + BAKERY
4th ave cor 26th st.
Fort Bonifacio, Global City Taguig,
Metro Manila Philippines, 1201 Taguig
For inquiries and reservations,
call
Fort (02) 856-7600
+63 917 852 0950
Podium (02) 571-8588
Ground Floor, The Podium
#12 ADB Ave., Brgy. Wack-Wack
Greenhills East, Ortigas Center
Mandaluyong City
For more updates from
WILDFLOUR CAFE + BAKERY
, Connect with them online!-
FACEBOOK: https://www.facebook.com/WildflourcafebakeryFortBonifacio
How about you, have you tried Cronuts?
What do you think?
What are your favorite(s)
Tell me what you think? I would love to hear your comments and suggestions.
THANKS,
Much Love, Rochelle
LIKE MY PAGE ON FACEBOOK for more updates and photos.
SUBSCRIBE TO rochellerivera.com by EMAIL