THE WINNER IS:
Raffle Pick by Rafflecopter
Merge Lique Bartolay
Congratulations!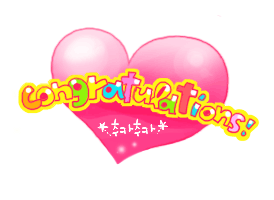 Please email me your mailing address
within 48 hours so I can send your prizes ASAP.
Thank you everyone for joining!
Always remember that I have more giveaways.
Please do keep supporting my blog. ♥ Love ♥

Do you want to have a LIGHTER SKIN that is SILKY SMOOTH and HAIRLESS for weeks!
"STRIP IT" is the best ready-to-use hair removal cold wax. It is made out of sugar and honey, aka sugaring. Since it is all natural, it is safe to use on the entire body even on sensitive skin. It is also completely water-soluble so you won't be feeling sticky afterward.

The use of "Strip it" cold wax is so simple since no heating is required, salon quality results can be achieved at home with very little practice.

"Strip it" also exfoliates the skin while removing the hair, because dead skin cells and impurities are stripped off at the same time. Thus it leaves the skin soft and smooth.

The best part about "Strip it" is being able to wax yourself, save money, time and effort because you do not have to go to the salon and avail expensive waxing service.
ONE WINNER WILL WIN A Set of Mini Trial Kit that can lasts up to 3 months or depending on use and with the price of Php 130.00. Strip It! Hair Removal Sugaring.
TO ORDER:
You can fill up the online order form at
If you are not into online shopping or you want to save on shipping fees you may buy directly at Sesou Nature Source branches in selected malls
Meet up with the distributors/resellers/dealers all over the country.
MANDATORY STEPS:
3.)
to make your entry VALID.
4.) Comment your answer below on the question on the rafflecopter.
OPTIONAL:
Tweet about the giveaway!
You can do it once every day. Make sure you come back daily to put your entry.
Publicly share post on Google+
MAKE SURE TO PUT YOUR ENTRY PROPERLY ON Rafflecopter
a Rafflecopter giveaway
Giveaway Starts on September 25, 2013 and Ends on October 15, 2013
This giveaway is

OPEN FOR PHILIPPINE RESIDENTS ONLY.

Winners will be picked via Rafflecopter.

The winner will be notified via email you provided on entering and on this blog post, please do come back and check out if you won on October 15, 2013 and must respond within 48 hours or a new winner(s) will be picked.

If any entries are invalid, SORRY! but I need to pick a new winner. Please put each entry properly.

The prizes will be sent for FREE by yours truly via xend.
Thank you so much for Joining!
Good Luck!
God Bless!
THANK YOU SO MUCH
Ms. Arlette of Strip It!
for trusting my blog and sponsoring my giveaway.
Tell me what you think? I would love to hear your comments and suggestions.
THANKS,
Much Love, Rochelle
LIKE MY PAGE ON FACEBOOK for more updates and photos.
SUBSCRIBE TO rochellerivera.com by EMAIL