If I had to choose one type of makeup product that I can't live without - My answer would be "LIPSTICK".
Lipstick can make me feel more confident, beautiful and more appealing. But did you know that in the past, I was afraid of using lipstick because I was told that it is not safe and it can darkened the lips.
Given the fact that many of us love makeup but most of us have no idea that some of our favorite products contain harsh chemicals and potentially harmful ingredients. Most commercial brands are toxic, poisonous and harmful.
Great News! Introducing

♥
Red Apple Lipstick
The Safe Lipstick
Mineral Lipstick
MADE WITH HEALTHY PRODUCTS IN THE USA
WHAT IS TO LOVE ABOUT RED APPLE LIPSTICK:
100% Money Back Guarantee
If you try your lipstick or lipgloss and you are dissatisfied for any reason, (which I doubt you will be dissatisfied) you can send it right back to them within 30 days of receipt and they will refund 100% of your original purchase!
You'll enjoy your simple policy: no gimmicks, no hassles and no additional fees.
WHERE I BOUGHT IT: Gift from

Red Apple Lipstick
PRICE

♥

$23.50 for 4.5g
Red Apple Lipstick in Petal Pusher
If you are looking for the hottest hot pink...and HERE it is!
Combining all the most brilliant of bright pink hues: fuchsia, magenta and hot pink!
Bright Medium Pink with super subtle shimmer.
Bright - bold - fun...just like ME!!
LIKES:
♥

Luscious Creamy, Blendable, Easy to apply and Moisturizing Lipstick
♥

Safe to use
♥

No Animal Testing
♥

Great Quality
♥

Great Packaging
♥

No dry, chapped, feathering lips
♥

Makes lips smooth and enriched
♥

Long lasting lipstick
♥

Floral and Marshmallow scent that smells yummy!
♥

Gorgeous Bright Pink Shade
♥

Best Lipstick I've tried so far, I am so in love with it!
DISLIKES:
☼

Not available in the Philippines, but you can order safe online.
☼

International shipping cost can be a bit pricey.
OVERALL: If you ask me, definitely my favorite lipstick is now from Red Apple Lipstick. The color is gorgeous and I really felt my lips are moisturized, I am definitely saying good bye to chapped and dry lips with Red Apple Lipsticks (RAL). I can wear it longer than the average lipstick. The best part of it all is that is safe to use and I don't need to worry about the side effects of wearing lipstick. It is definitely worth the price.
TIP: Red Apple Lipstick is the only way to end chapped lips.
WILL I BUY THIS AGAIN? Yes, I am definitely addicted to Red Apple Lipstick products and that I have a shipment on the way.
WILL I RECOMMEND THIS? I highly recommend it!
RATING: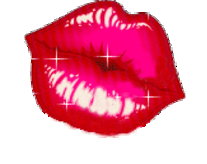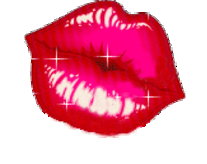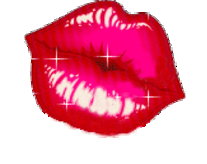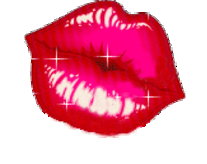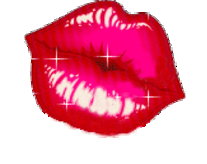 FOR INTERESTED BUYERS:
What do you think of Red Apple Lipstick?
Have you tried Mineral Lipstick Before?
COPYRIGHT: All images displayed on this photo are taken by ME, Copyright Protected, Any unauthorized reproduction of images displayed on this site in any form is strictly forbidden. Please ask permission and contact me first if you wish to use it on your site or anything you need it, making sure that credit/link to my site. (www.rochellerivera.com).
You maybe subject of copyright protection Under the act.
DISCLAIMER:
All products that are mentioned and reviewed here on my blog are of my own personal opinions. As with all products, any products mentioned here should be used at your own discretion and with caution.
If I receive a product complimentary of the company, it will be stated so in the post, otherwise, all products are purchased myself for my own personal use and I am just here to show you how I use the products and share my opinions about the products. :)
All item that I have reviewed on my blog are my 100% honest opinion and will describe the item as detailed as possible♥
ENJOY MY POST?
LIKE MY PAGE ON FACEBOOK for more updates and photos.
SUBSCRIBE TO rochellerivera.com by EMAIL