Sophie Paris offers various affordable, trendy, ready to wear fashion, skin care, body care and cosmetics.
Lipstick is an essential part of your makeup arsenal, it's inexpensive, yet has the ability to change your entire look.
PRODUCT DESCRIPTION: Sophie J'adore! Lipsticks NET. 3.8g
SOPHIE MARTIN LIPSTICKS
WHERE I BOUGHT IT AND THE PRICE:
I am a Sophie Martin/Paris Seller.
For only

₱85

pesos. Yes! Very cheap!

PACKAGING: Black tube with metallic pink Sophie logo and with a floral design.
INGREDIENTS:
Castor (Rocinus Communis), Oil, Isopropyl Myristate, Lanolyn Anhydrous, Ceresin, Polyethyiene wax, Carnauba (Capernicla Cerifera) wax, Candelila (Europhorola Cerifera) wax, Lanolin Oil, Octyldodecanol, Caprylic/Capric Tiglycarid, Beeswax, Avocado (Persea Gratissima) Oil, Fragrance BHT, Propylparaben.
LIKES:
Very Pigmented

Inexpensive yet has very good quality!

It has 10 beautiful shades.

Perfect for everyday wear.

Smells good!

Lasts longer even after drinking, eating and kissing.
CONCERNS:
Not for lips with dry and chapped

It Stains which can be a pro and con.

Poor packaging, the design/print of the tube fades but not a really big deal.
WHAT SOPHIE SAYS? Moisturized lipstick to keep your lips natural softness.
WHAT I THINK? I want lipsticks that are moisturizing and will really makes my lips soft. Well, it is pigmented but if your lips are not exfoliated this lipstick goes on very chalky/blotchy if now applied on exfoliated lips and does not keep the lips moisturized for a long period. It is also can be a bit drying! It brings out imperfections and dryness on wrinkled/chapped lips if you wear alone. Make sure to use a lip scrub, prime and apply and add some gloss for added moisture. I also noticed that It stains that this could be good and bad, depends on the person. Some people really love that when their lipstick wears off it leaves a gorgeous lip stained color. But if you don't like that, it took a little effort to get all the lip color off after an all day wear. If you put a little extra effort into scrubbing it off it comes off pretty easy.
TIP: Do an homemade

Honey lip scrub
WILL I BUY THIS AGAIN? Yes, I won't sell it, if I won't buy it myself.
WILL I RECOMMEND THIS? Yes, not only because I am a seller but it's because it's perfect for those who wants affordable products yet it's safe to use and it has a very good quality.
RATING: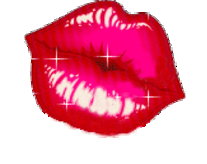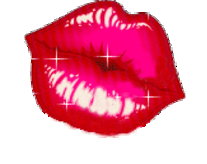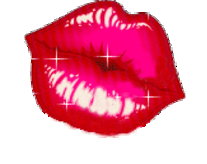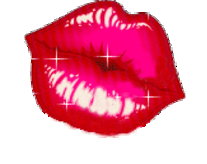 Have you tried Sophie Martin Lipsticks?
What do you think?
What is your favorite shade(s)?
I would love to hear about it!
SOPHIE LIPSTICK RED PEPPER
SOPHIE LIPSTICK RUSSIAN RED
SOPHIE LIPSTICK RED WINE
SOPHIE LIPSTICK FANTASTIC RED
SOPHIE LIPSTICK SUMMER PINK
SOPHIE LIPSTICK ICE PINK
SOPHIE LIPSTICK V.I.Pink
SOPHIE LIPSTICK CARAMEL SUGAR
SOPHIE LIPSTICK MANGO PEACH
SOPHIE LIPSTICK VELVET NUDE
ORDER NOW! You can also send your order thru
FACEBOOK PM (INBOX) Thank you!
Tell me what you think? I would love to hear your comments and suggestions.
THANKS,
Much Love, Rochelle
ENJOY MY POST?
LIKE MY PAGE ON FACEBOOK for more updates and photos.
SUBSCRIBE TO rochellerivera.com by EMAIL