Have you heard about cleansing conditioner? Well, Unlike traditional shampoos, these conditioner contain little no sulfates, detergents and chemicals that often leave hair dry brittle or damaged.
Turn your hair care routine into a pampering, invigorating experience with this luxurious, multitasking cleanser and conditioner designed to impart shine, luster and softness to stressed-out tresses.
Celebrity hairstylist Chaz Dean is the mastermind behind this low-lather cleansing conditioner that works on all hair types.
PRODUCT DESCRIPTION:

WEN by Chaz Dean Pomegranate Cleansing Conditioner
USAGE DURATION: One month
WHERE TO BUY AND THE PRICE:

available at selected SM Department Stores (Beauty Section): SM North EDSA, SM Megamall, SM Makati, and SM Southmall.

(Best Sellers) Section

♥
12 fl OZ 350mL Php990.00
My first impression when I unboxed, i was already amazed!
The bottle comes with a pump
I absolutely love the packaging!
WHAT IT DOES:

WEN Cleansing is a revolutionary new concept in hair care. A 5-in-1 formula, this product takes the place of your shampoo, conditioner, deep conditioner, detangler, and leave-in conditioner. It cleanses hair without lathering and all the harsh chemicals that may be found in ordinary shampoos. Your hair is left with sheen, moisture, manageability and better color retention.
INGREDIENTS:

Water (Aqua), Organic Aloe Vera Leaf Juice, Pomegranate Extract, Rosemary Leaf Extract, Chamomile Extract, Marigold Flower Extract, Wild Cherry Fruit Extract, Cetearyl Alcohol, Behentrimonium Methosulphate, Stearomidopropyl Dimetylamine, Cetyl Alcohol, Panthemol (Pro-Vitamin B5), Sweet Almond Oil, PEG-60 Almond Glycerides, Hydrolized Soy Protein, Menthol, Glycerin, Amodimethicone, Polysorbate-60, Fragrance, Tetrasodium, EDTA, Methylisothiasolinone, Methylchlroisolinone, Citric Acid.
I love that you can see the manufacturing date and expiration date at the bottom of the box.
DIRECTIONS:

Rinse hair thoroughly, apply WEN into your palms and rub together. Use 10-16 pumps for short hair, 16-24 pumps for medium length hair and 24-32 pumps for long hair. If your hair is longer/thicker you may need to increase the amount of pumps. Apply to scalp and hair, adding a splash of water to evenly distribute. WEN has no harsh detergents or sodium lauryl sulfate, so it won't lather. Massage thoroughly into hair and leave on for the remainder of your shower. Rinse thoroughly and completely, massaging scalp and running fingers through the ends. Apply 1/2 to 1 pump depending on hair length and texture as leave-in conditioner to soaking wet hair.
For best results we highly suggest you cleanse, rinse and repeat, using half the recommended pumps for the first cleanse, and the remaining half for the second cleanse. Unlike many ordinary shampoos, you may find you don't need to cleanse as often.
BEST FOR HAIR TYPE:

This product is ideal for brittle, broken hair that has been weakened from coloring, relaxing, or heat styling.
LIKES:
♥

Hair is left stronger, softer and more manageable
♥

Lightweight
♥

Doesn't weigh the hair down
♥

Smells good
♥

Light lingering scent throughout the day
♥

Makes hair shiny
♥

Hair feels so healthy when I run my fingers through it.
♥

Sulfate-free
♥

Drying time cut in half
♥

This one Amazing bottle in your shower basket is enough
♥

No build-up
OVERALL:

I like how my hair turns out after using WEN Cleansing Conditioner. This is the best product for having great hair! Blended with sweet almond oil, cucumber extract and aloe leaf juice, it made my hair beautiful, bouncy, less frizz, hair feel amazingly soft and manageable, it strengthens your hair and gives it an amazing smell that lingers throughout the day. My only complain is that it is pricey but then again I should not be complaining because this is ONE amazing bottle that is very worth the money because I think it cost the same if you buy 5 products or actually more expensive. WEN Can be used not only as shampoo and conditioner, but a leave-in conditioner and skin moisturizer. So if you forget to rinse off some of the product, there is no need to worry that the hair will feel greasy and it just makes those spots behind my ears and neck feel soft. I've actually also use the product as a cream on the skin as moisturizer too. I'm in-love with WEN Cleansing Conditioner. I noticed a significant difference in my hair since using Wen, it made my hair healthier and it gave me the volume that I wanted. I will definitely purchase again even though it's pricey because this one product is all I need!
RATING: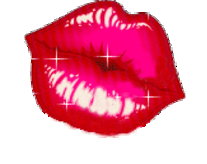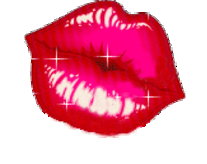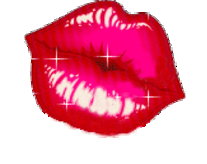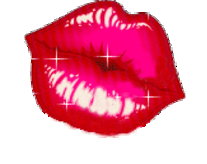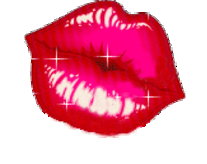 Tell me what you think? I would love to hear your comments and suggestions.
THANKS,
Much Love, Rochelle
LIKE MY PAGE ON FACEBOOK for more updates and photos.
SUBSCRIBE TO rochellerivera.com by EMAIL
Thank you! I really appreciate it!