Last 2 weeks ago, I tried taking PROBIO-WHITE Dietary Supplement and it claims that you can see 98% visible results within 2 weeks.
Did I really see visible results? When it comes to whitening, improvement of digestion and metabolism, visible improvement of skin's texture, moisture and elasticity, skin firming and Reduction of fine lines.
Sounds like a very interesting product to try right? It is indeed has a lot of benefits in a capsule.
PRODUCT DESCRIPTION: PROBIO-WHITE Dietary Supplement
WHAT IS PROBIO-WHITE?
Probio-White is FIRST and ONLY whitening capsule which has Probiotics that facilitate the absorption of vitamins, minerals and other active ingredients in the formula that whitens your skin from within.
WHERE TO BUY AND THE PRICE: Available in Watsons Pharmacy
1 Satchet for Php100 with 2 capsules as recommended usage in one day. Only P50 per capsule.

USAGE DURATION: One month
30 capsules in a HPPE bottle (not yet available in Watsons but you can purchased

online

) cheaper by the bottle for Php 1400.
30 capsules
in one box for
Php 1500.
AT THE BACK IT SAYS: The Supplement Facts of the capsule.
SUGGESTED USE: Take 2 capsules a day continuously.
SEALED FOR YOUR PROTECTION
WARNING: Do not use if the product is tampered or broken
WHAT PROBIO-WHITE SAYS?
PROBIO-WHITE: The ONLY Skin Whitening product with probiotics. Does not contain preservatives or artificial colors and flavors. Whiter Skin From Within.
Probiotics (Lactobacillus casei KE-99) promote better digestion and a healthy gut function thus improving metabolism and absorption of vitamins, minerals, and nutrients.
Probiotics is one of the key ingredients in Probio-White which aids in better absorption of the Other ingredients.
Probiotics help increase the absorption of vitamins and nutrients making it more effective in making the skin healthier and fairer. It is clinically proven to exert whitening effects in as early as 2 weeks.
With 98% of subjects showed visible lighter skin in 2- 6 weeks of continuous use.
* Glutathione- reduced
* N-Acetyl-Cysteine
* Alpha lipoic acid
* Collagen Peptide
* Sodium ascorbate
The powerful combination of Glutathione-reduced, NAC, ALA, and Vitamin C provides maximum antioxidant effects. With collagen and probiotics, it is a revolutionary combination that gives health, beauty and skin benefits every woman deserves.
The ONLY product that targets specific sites to promote 8 significant effects for beauty and skin whitening:
1 Improvement of digestion and metabolism.
2 Promotes better absorption of nutrients.
3 Promotes excretions of toxins (protects against alcoholic liver damage).
4 Visible improvements of skin's texture, moisture, and elasticity.
5 Skin smoothening.
6 Skin firming.
7 Reduction of fine lines.
8 Aids in blocking free radicals.
WHAT I THINK? I'm pretty sure most of you, like me, are afraid to try anything that has something to do with oral intake. I
t was kind of scary taking anything in terms of you are actually putting it within that can harm yourself but I always do my research and gave my trust that it will give me visible results in terms of the benefits that got me interested on trying
PROBIO-WHITE.
I'm naturally fair already, so it's quite hard to review if it really is effective in terms of whitening plus I am using other whitening products. I take it regularly though as it acts as my source of Vitamin C also known as Sodium Ascorbate, in terms of Anti-Aging that takes the effect of the ingredient of Collagen Peptide that really what I love about it that I actually saw visible results with improving my skin, I saw how it looks softer, smoother, firmer and that I have better digestion and metabolism.
It is a Probiotic supplement with "good" bacteria have become increasingly popular. They can aid the immune system, digestion and vitamin absorption, as well as prevent diarrhea and irritable bowel syndrome.
Not only do probiotics have various health benefits for you immune system and entire body, but they also stop bad breath (halitosis). Extensive research has been done to look into the role of various probiotic strains; so far, positive results have been found.
Overall I really love the benefits of Probio-White and that it is really effective, highest quality, affordable and Skin Nutrition Complete.
TIP:
Probio-White is suggested to be taken at night. The body absorbs more nutrients white at rest (sleeping). Cell tissue repairs are initiated, as well as collagen production.
WILL I BUY THIS AGAIN?
W
ith all the benefits, Definitely a
BIG YES!
WILL I RECOMMEND THIS?
Yes, You should always check with your doctor before adding any supplements to your diet.

RATING: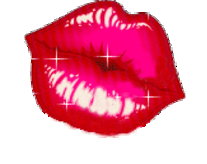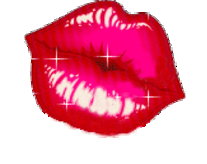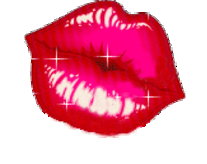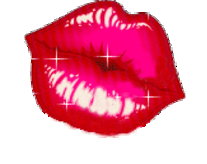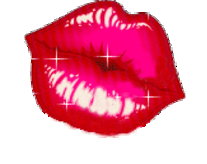 AVAILABLE in ALL Watsons Nationwide. ♥ and

amazon.com
Tell me what you think? I would love to hear your comments and suggestions.
THANKS,
Much Love, Rochelle
LIKE MY PAGE ON FACEBOOK for more updates and photos.
SUBSCRIBE TO rochellerivera.com by EMAIL