I recently redeemed my 25 points in

Sample Room

for Moringa-O2 Malunggay Herbal Moisturizing Lotion.
I been seeing this product in the market and always want to give it a try but just never put it in my shopping cart to purchase and finally Sample Room restocked it and I immediately put it in the shopping cart for a very low points needed since my VIP points expired so I do not have that much points to redeemed but so glad that it was enough and I did sample this great product with so much great benefits.
Moringa also known as Malunggay. I remember when I was still breastfeeding that I would put so much Malunggay on everything I ate because of the benefits that It would increase milk supply.
Malunggay can also be used to treat a number of diseases. Not only that, malunggay also offers anti-aging and anti-inflammatory substances.
Olive oil, on the other hand is good source of Vitamin K and Vitamin E. It also contains Squalene which helps regulate sebum production of the skin, making it less likely to form acne and pimples.
Omega, found in sunflower oil, is a good source of omega 3,6 and 9. These fatty acids are responsible for the body's overall wellness.
PRODUCT DESCRIPTION:
Moringa-O2 Malunggay Herbal Moisturizing Lotion
WHERE TO BUY:
Watsons and Leading Supermarkets and Drugstores Nationwide.
PRICE: P129.75 for 125 ml
Light, Non-greasy, Easy to apply and has watery consistency.
I love that it absorbed quickly.
Moringa-O2 is best recommended for those with the following skin conditions:
♥

For dry and sensitive skin
♥

Skin asthma and Keratosis Pilaris
Benefits:
♥

Deeply nourishes and moisturizes dry skin
♥

Smoothens and softens dry and scaly skin
♥

Stimulates cell regeneration and skin renewal
♥

Improves skin elasticity, suppleness
♥

Helps slow down signs of aging
♥

Quick absorption and non-greasy
From the makers of Gluta-C Brand.
LIKES:
Elizabeth Arden Green Tea Inspired Scent

Lightweight on skin

Not greasy

They retain moisture in the skin keeping it supple and soft.

Many benefits

Affordable
CONCERNS:
It does not have a SPF so I only use the lotion before bedtime. Not proven to really protect the skin with the UVA/UVB that does not have the number.
WILL I BUY THIS AGAIN? Yes
WILL I RECOMMEND THIS? Yes
RATING: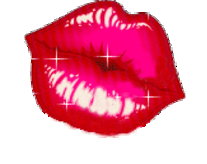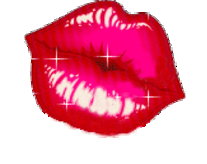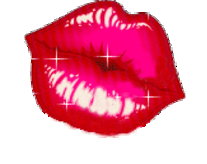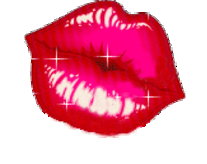 Have you tried
Moringa-O2 Malunggay Herbal Moisturizing Lotion
?
For more information about MoringaO2
LIKE ON FACEBOOK
COPYRIGHT: All images displayed on this photo are taken by ME, Copyright Protected, Any unauthorized reproduction of images displayed on this site in any form is strictly forbidden. Please ask permission and contact me first if you wish to use it on your site or anything you need it, making sure that credit/link to my site. (www.rochellerivera.com).
You maybe subject of copyright protection Under the act.
DISCLAIMER:
All products that are mentioned and reviewed here on my blog are of my own personal opinions. As with all products, any products mentioned here should be used at your own discretion and with caution.
If I receive a product complimentary of the company, it will be stated so in the post, otherwise, all products are purchased myself for my own personal use and I am just here to show you how I use the products and share my opinions about the products. :)
All item that I have reviewed on my blog are my 100% honest opinion and will describe the item as detailed as possible♥
Tell me what you think? I would love to hear your comments and suggestions.
THANKS,
Much Love, Rochelle
LIKE MY PAGE ON FACEBOOK for more updates and photos.
SUBSCRIBE TO rochellerivera.com by EMAIL