Godiva Natural Skin Care LicoWhite Whitening Soap with Licorice Extract.
WHERE I BOUGHT IT AND THE PRICE: Gift from Godiva ♥
RETAIL PRICE: 65g. Php30.00 and 135g Php60.00
PRODUCT DESCRIPTION: Godiva Natural Skin Care LicoWhite Whitening Soap 65g
AT THE BACK IT SAYS: LicoWhite Whitening Soap cleanses and whitens as it evens out skin discolorations. A gentle and non-drying cleanser enriched with Glabridin from Licorice for brighter, fairer skin. It has high levels of whitening ingredients for faster results. Safe for continued use for longer-lasting whiter skin.
Godiva Natural Skin Care uses only purified licorice extract (Glycyrrhiza glabra) with the highest glabridin content. Glabridin whitens by suppressing the formation of melanin, the pigment that gives color to the skin. Over time, the old layer of the skin is replaced by whiter, creamier skin. This makes licorice one of the most effective all-natural skin whiteners known to science.
INGREDIENTS:
Sodium Soap Base, Aqua, Propylene Glycol, Glycerine, Sorbitol, Sucrose, Sodium Laureth Sulphate, Sodium Lauryl Sulphate, Sodium Chloride, Fragrance, Tetrasodium EDTA, Glycyrrhiza glabra (Licorice Extract)
that will create a lather
but will not foam up as much as other bar soaps do.
DIRECTIONS:
1.Wash face and body
2. Massage and Lather into the skin.
3. Rinse thoroughly
4. For best results, follow with LicoWhite Toner, LicoWhite Cream for the face and LicoWhite Lotion with SPF 15 for the body.
LIKES:
It Naturally lightens the skin

Non-drying

Gentle on the skin

Non-Irritating

Leaves skin feeling squeaky clean

Doesn't melt easily

No itchiness or irritation even when exposed to sunlight.

Licorice in the ingredients that is absolutely safe.

Moisturizing

Effective

Affordable
CONCERNS:
Smell- I asked my husband to try as well for him to review the product and help me when it comes to the smell, (because I have nasal polyp and I cannot smell anymore). although it does not have overpowering smell, he just did not like the herbal like scent that doesn't smell refreshing. Try to combined with a scented body wash or make sure to dry yourself properly before applying and making sure to use deodorant or use perfumed body sprays. In short it does not give that fresh smelling all day feeling.

WHAT GODIVA SAYS? At Last, White Skin, That Lasts.
WHAT I THINK? It is indeed a white skin that lasts, I love how it is so gentle on the skin and does not feel dry on the skin like most whitening does. I love that it uses Licorice in the ingredients known to whitens by suppressing the formation of melanin, the pigment responsible for skin discolorations. Over time, the old layer of the pigmented skin is replaced by whiter and moisturized skin, I like that.

♥

TIP: Use generous amount of Sunscreen daily.

WILL I BUY THIS AGAIN? Yes
WILL I RECOMMEND THIS? Yes
RATING: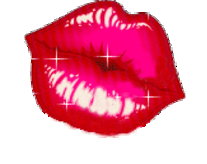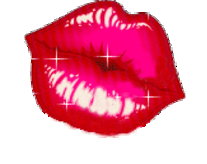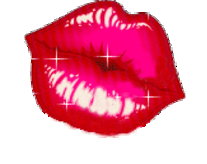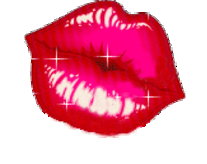 4.8-5- I would have given it a perfect kisses, if only it gives fresh smelling.
FOLLOW THEM ON TWITTER:
Have you tried Godiva Natural Skin Care LicoWhite Whitening Soap?
COPYRIGHT: All images displayed on this photo are taken by ME, Copyright Protected, Any unauthorized reproduction of images displayed on this site in any form is strictly forbidden. Please ask permission and contact me first if you wish to use it on your site or anything you need it, making sure that credit/link to my site. (www.rochellerivera.com).
You maybe subject of copyright protection Under the act.
DISCLAIMER:
All products that are mentioned and reviewed here on my blog are of my own personal opinions. As with all products, any products mentioned here should be used at your own discretion and with caution.
If I receive a product complimentary of the company, it will be stated so in the post, otherwise, all products are purchased myself for my own personal use and I am just here to show you how I use the products and share my opinions about the products. :)
All item that I have reviewed on my blog are my 100% honest opinion and will describe the item as detailed as possible♥
Tell me what you think? I would love to hear your comments and suggestions.
THANKS,
Much Love, Rochelle
LIKE MY PAGE ON FACEBOOK for more updates and photos.
SUBSCRIBE TO rochellerivera.com by EMAIL