Since it's Throwback Thursday, I will do a product review on the first ever whitening soap I tried and known to be the First Filipino pure organic herbal soap.
♥
Here is a throwback photo when I was only 11 years old back when we still lived in Honolulu, Hawaii. Now do not think I have a superficial white skin, I have genes with natural light skin, but whitening products did help me achieved a fairer skin.
This is me when I was only 4 years old. I had a natural fair skin.
Nope! I did not have any surgery, my nose was flat when I was young but at somehow improved a little bit, pulling it many times helps! The only surgery I badly need now is for my nasal polyp and varicose veins. (Parang si Chichay starring Kathryn Bernardo sa Got to Believe In Magic Teleserye currently airing, Yes I did that I been putting sipit on my nose, Lol!)
I guess living in Hawaii makes your skin tan with the beautiful beaches and the lovely weather. Awww... I miss my childhood memories in Hawaii. After all, Hawaii is considered by many to be the closest thing to paradise on earth- for good reason.
Hawaii has a tropical climate. The sun is very strong in Hawaii and when you are young you just do not care about your skin or complexion and in the US they even preferred tan skin but when I reached my teenage years and when I went back to the Philippines, I start becoming conscious on my skin and how I want my fair skin back.
My older sister was the one who introduced me to Likas Papaya Skin Whitening Herbal Soap and I think until now she is using it and even introduced it to her husband that is also fond of using it because it helps his pimples. They are currently living in the States and they would even asked someone to send Likas Papaya Soap from here in the Philippines or they buy it in the Oriental Stores in the States which they buy a lot more expensive than here.
I used this soap since I was 13 years old until I was about 21 years old then I stopped using it and tried other brands.
But I can still remember that they had to change the packaging and or until now be careful with FAKE Likas Papaya Soap because it has been so popular in the 90's that a lot of imitation came out in the market.
How tell if Likas Papaya Soap is real?
It should have the hologram printing on the box. It should be sealed or look like it was opened or tampered with. The soap should be orange and have the carving of the symbol that is displayed on the box on one side and with the other side.
LIKAS PAPAYA SKIN WHITENING HERBAL SOAP
♥
WHERE I BOUGHT IT: SM Supermarket
PRICE: P77.75
USAGE DURATION: Almost 8 years

PRODUCT DESCRIPTION: Likas Papaya Skin Whitening Herbal Soap 135g
Likas Papaya Skin Whitening Herbal Soap is the first Filipino pure organic herbal soap. Enriched with Papaya enzyme and blended with tropical herbs to
whiten the skin. For clearer and finer skin complexion.
LIKAS PAPAYA:
Enriched with Papaya enzyme and blended with tropical herbs to whiten the skin. For clearer and fine skin complexion. It is made of 100% organic herbs enriched with Natural Papaya Enzyme that whitens your skin and keeps it smooth and young looking. Complexion becomes fair and acne-free.Its organic herbal content is so gentle and does not inhibit the natural oil production activity of the skin therefore it keeps young looking and your face free of aging lines. After use, it does not leave any greasy residue on the skin.
FIRST FILIPINO PURE ORGANIC HERBAL SOAP

INGREDIENTS:
Sodium Palmate, Sodium Pal Stearate, Sodium Palm Kernelate, Purified Water, RBD Coconut Oil, Papaya Extract, Vitamin C, Cl 11920
LIKES:
Made of 100% organic herbs enriched with Natural Papaya Enzyme

Complexion becomes fair

Acne-free or helps acne (proven to my brother in law)

Has no strong odor

Has no harsh ingredients

Whitens the skin and keeps it smooth and young looking.
CONCERNS:
It can also darken your skin if you exposed yourself to the sun.

It can make your skin extremely dry (perfect for oily skin)
WHAT I THINK? For more than 8 years of using Likas Papaya Skin Whitening Herbal Soap, I must say it is effective on giving you the natural fair skin but it did took me awhile to see the results and I did not achieved that extreme whitening and snow-white like dream of mine, I actually tried using the soap again when I was 26, but instead it just made my skin darker, a lot of people had been noticing how I became darker because while I was using it I was also exposing myself to the sun, which made me sensitive to sunlight.
TIP: Wear high SPF or avoid exposing yourself to the sun. Do not forget to apply a good moisturizer because it makes the skin feel tight and dry.
WILL I BUY THIS AGAIN? No, I love it when I was younger but it is just not working for me anymore.
WILL I RECOMMEND THIS? Yes. It's really recommended and excellent for acne.
RATING: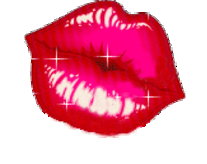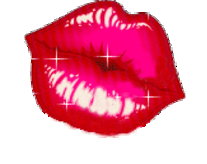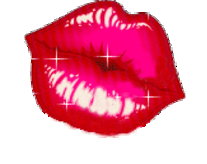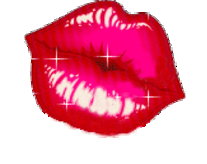 Tell me what you think? I would love to hear your comments and suggestions.
THANKS,
Much Love, Rochelle
LIKE MY PAGE ON FACEBOOK for more updates and photos.
SUBSCRIBE TO rochellerivera.com by EMAIL