Hajimemashite! meaning How do you do?
Dining at a Japanese Restaurant just make me want to visit Japan more, I really miss my childhood days back when we will go on vacation to Japan with great food and the kawaii stuffs.
It's funny when people I just met thought that my husband's last name is Kawasaki and I was formerly Ms. Rivera, so just to inform everyone is the other way around. Lol! I can still understand a little bit of Japanese as being half and half and growing up going on vacation in Japan every year, I even tried to study in a Japanese language school here in the Philippines but I guess if you do not really use the language you will just forget about it.

♥

Nope, we do not own the Kawasaki Motorcycle or Company but how I really wish we did.
I was invited to have a food tasting at IKKORYU FUKUOKA RAMEN in Rockwell last August 23, Friday for dinner. There was a lot of people dining at the time and it was really full house with long line waiting. We are so much grateful that we have been still accommodated for some fun food tasting.
Thank you so much Director Kenji Komuro and Riza

♥

Arigatou Gozaimashita
Ramen is a Japanese staple and considered Soul food by young and old alike in Japan and all over the world.
Tonkotsu Ramen, a very popular regional style of ramen, is a specialty of its origin Kyushu region in Japan. It is characterized by thin, straight noodles in rich creamy pork broth, which is the result of boiling pork bones with several seasonings for many hours to ensure the rich pork extract and hearty flavour.
IKKORYU FUKUOKA RAMEN in Rockwell is small but I really love the wall painting with a great story and meaning to it.

♥
Itadakimasu! -meaning "Let's Eat"
Gyoza (6 pcs)- Dumplings P150
♥♥♥♥♥
This is a must try! I love the sauce to dip your gyoza on it, soo good, ahhh!!!... It has a tasty dumpling filled with minced pork and chives that has a nicely toasted texture and juicy on the inside.
Karaage- Fried Chicken P180
♥♥♥♥
It's crispy and the meat is juicy!
Ajitama Tonkotsu P380
Topped with a special half-boiled egg that is fully marinated with a special blended soy sauce base.
My personal favorite
♥♥♥♥♥
Upon ordering the Ramen noodles, You will be asked if you want your noodles soft, medium, hard or very hard? Yup, as for me I like it Al dente.
Black Garlic Tonkutso P380
Tonkutso soup mixed with special roast garlic oil.
♥♥♥
My least favorite, it was just not my liking for my taste buds but it was definitely the best seller! If you love garlic and enjoy strong flavors in your ramen then I would recommend this!
Spicy Tobanjan Tonkotsu P380
Ramen with spicy Tobanjan paste, resulting in an absolutely appetizing and wholesome flavour.
♥♥♥
♥
My second favorite, If you love spicy foods like me, then you will surely enjoy and love this!
Gochisou sama deshita

♥
If you want your ramen more enjoyable here are some tips:
STEP 1. Once ramen is served, inhale rich aroma of tonkotsu soup wafting out from the bowl. It must be most appetizing moment!


STEP 2. Gently scoop up soup with spoon and take a first sip. Pause and take a moment to enjoy truly indulgent taste of tonkotsu soup.
STEP 3. Start tasting noodle. Fully dip the noodles into tonkotsu soup, and slurp it up! Noise of slurping "zu zu zu..." sounds are considered courteous in Japanese custom.
STEP 4.For more authentic CHIKUHO local way of eating, lightly powder grained sesame seeds and/or add a little of red ginger pickles into soup. This finely spices up a bowl to make the experience even more exquisite.
STEP 5.After finishing the noodles, put rice into soup to enjoy the last pleasurable drops of the soup!
I will definitely would like to eat here again soon! In fact it took me awhile to do the review because I was really craving for some more. For me, Ikkoryu has one of the best ramen noodles in town. Perfect for the rainy season now!
"GOCHISOOSAMA" meaning That was delicious!
RATING: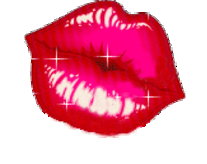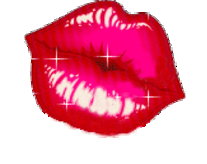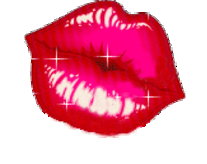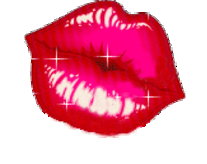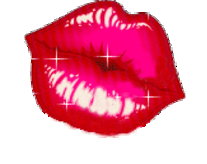 Have you tried IKKORYU FUKUOKA RAMEN?
What do you think?
What are your favorite(s)?
IKKORYU FUKUOKA RAMEN
OTHER BRANCHES:
Level 5 East Wing, Shangrila Plaza, Edsa cor. Shaw Boulevard, Mandaluyong, Philippines.
Tell me what you think? I would love to hear your comments and suggestions.
THANKS,
Much Love, Rochelle
LIKE MY PAGE ON FACEBOOK for more updates and photos.
SUBSCRIBE TO rochellerivera.com by EMAIL