Experience the cutting-edge technology of this cream's unique enzymes entrapment. Enzymo-Sphérides® Peeling Cream offers encapsulated enzymes in micro-sphérides for maximum activity upon contact with your skin. Pineapple and Papaya enzymes eliminate impurities, blackheads, dead cells, sebum, and toxins as you work this cream into your skin and gain a bright, smooth complexion.
Benefits
* Easy and immediate deep surface cleansing
* Removes dead cells, impurities, and clogging
* Brightens the complexion
* Increases absorption & results from home care products
* Leaves the skin refreshed, soft, and glowing
Key Ingredients
* Pineapple Enzymes (Sphérides)
* Papaya Enzymes (Sphérides)
* Gingko
* Calendula
* Chamomile
How to Use:

After cleansing and toning, blot the skin dry. Apply Enzymo-Sphérides® Peeling cream all over your face and neck, 1/2 an inch away from your eyes avoiding the inner eye area. Wet your fingers with warm water and work the peeling cream gently and leave on your skin for 2 minutes. Wet your fingers with warm water again and re-work peeling one more time. Remove peeling thoroughly with pads moist with warm water and then cleanse your face with the appropriate cleanser according to skin type.
Full Size: 50 ml
Price: PHP 3,740


♥
♥
♥
♥
♥
♥
♥
♥
♥
♥
♥
♥
♥
♥
♥
♥
♥
♥
♥
♥
♥
♥
♥
♥
♥
♥
♥
Beauty Product Review: Pevonia Enzymo-Sperides Peeling Cream
♥
The peeling cream is so thick and rich.
What it is:
An exfoliating cream to remove impurities, dead skin cells and blackheads.
What it's used for:
This cream delivers cutting-edge technology: encapsulating enzymes in micro-spherides. Pineapple and Papaya enzymes join ginkgo, calendula and more in this exceptional formula. Enzymes do not become active until applied on skin, so the product stays active longer. Works to eliminate impurities, dead skin cells and blackheads, giving you clear, healthier, younger-looking skin.
Using

Pevonia Enzymo-Spérides Peeling Cream

and following the instructions on the video.
AFTER using
Pevonia Enzymo-Spérides Peeling Cream.
WHAT I THINK? Instructions are provided but still I am not sure how this product works on my skin. I did followed the instructions but it did not work very well to remove my blackheads, maybe it will take sometime and another application for it to work but what I did notice is that my skin is silky smooth and glowing and it doesn't irritate my skin. The downside is that its expensive considering there is not much in the tub. I cannot smell because again I have nasal polyp but my kids say it smells so good and yummy! I love the ingredients and heard that it would tighten the pores, helps with wrinkles, getting rid of the skin dead cells and many other benefits from the ingredients.
TIP: Use it in the steam shower and helps it work better- massage it into the skin with warm water to start the enzymes working and leave it on for 5-10 minutes and wash it off well using a cleanser, any residue would keep working and can irritate your skin.
WILL I BUY THIS AGAIN? No, its too expensive for me.

WILL I RECOMMEND THIS? No, but if you are willing to shell out P3,740 for a 50ml product then go ahead and maybe it will be worth it to work for your skin needs.
RATING: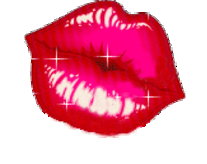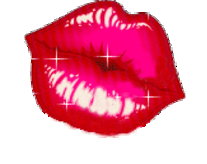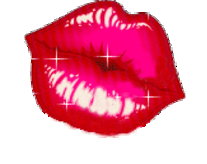 COPYRIGHT: All images displayed on this photo are taken by ME, Copyright Protected, Any unauthorized reproduction of images displayed on this site in any form is strictly forbidden. Please ask permission and contact me first if you wish to use it on your site or anything you need it, making sure that credit/link to my site. (www.rochellerivera.com).
You maybe subject of copyright protection Under the act.
DISCLAIMER:
All products that are mentioned and reviewed here on my blog are of my own personal opinions. As with all products, any products mentioned here should be used at your own discretion and with caution.
If I receive a product complimentary of the company, it will be stated so in the post, otherwise, all products are purchased myself for my own personal use and I am just here to show you how I use the products and share my opinions about the products. :)
All item that I have reviewed on my blog are my 100% honest opinion and will describe the item as detailed as possible♥
Tell me what you think? I would love to hear your comments and suggestions.
THANKS,
Much Love, Rochelle
LIKE MY PAGE ON FACEBOOK for more updates and photos.
SUBSCRIBE TO rochellerivera.com by EMAIL