Sponsored Giveaways
CLOSED: Spongebob Goody Gulp Chocolate Milk Drink Giveaway ♥
August 10, 2013
THE WINNERS ARE:
Raffle Pick by Rafflecopter
Richelle Gamurot Torres
Zarah G. Villacorta
Ma. Clarice Lao-Itumay
Helen Gatbonton
Bedalyn Aguas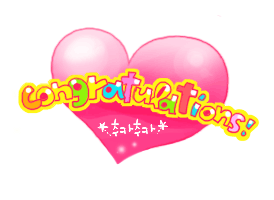 Please email me your mailing address
within 48 hours so I can send your prizes ASAP.
Thank you everyone for joining!
Always remember that I have a monthly giveaway so if you did not get lucky this month, we still have 12 months in a year and I will try my best to make it better each month. Please do keep supporting my blog. ♥ Love ♥
SPONGEBOB GOODY GULP CHOCOLATE MILK DRINK ♥
Just CHILL, SHAKE & GULP! Be happily healthy with Goody Gulp Milk Drink by SpongeBob SquarePants.
For more information and updates
VISIT: SpongeBob Goody Gulp Chocolate Milk Drink
Goody Gulp is made from New Zealand milk and is a natural source of calcium, vitamins and minerals. It also does not contain any preservatives so moms can take confidence that their kids will always be happily healthy!
Join Rafflecopter SpongeBob Goody Gulp Chocolate Milk Drink Giveaway!
Thank you SpongeBob Goody Gulp Chocolate Milk Drink
♥
Tell me what you think? I would love to hear your comments and suggestions.
THANKS,
Much Love, Rochelle
LIKE MY PAGE ON FACEBOOK for more updates and photos.
SUBSCRIBE TO rochellerivera.com by EMAIL